SHOTMAXX-2 Watch Timer
SHOTMAXX-2 Watch Timer
Reviews:
(Current Reviews:

15

)
In late 2013 we launched the SHOTMAXX, which took the shooting world by storm. It was the first ever watch-size fully-functional Shot Timer, and it outperformed the hand-held timers in most categories. The light-weight watch allows shooter to train with the device on, without it interfering with their normal draw or gun handling. ROs can safely run the stage, while keeping both hands free to help or control the shooter if need be.
Three years of market feedback, and considerable investment in research and design, result in a product which takes the SHOTMAXX a huge leap forward - to the new SHOTMAXX-2.
While SHOTMAXX-2 utilizes the same watch housing and display as its predecessor, that is where the replication ends. The new SHOTMAXX-2 now has a larger strap add-on, housing a bigger, much louder and more robust speaker, which delivers a truly surprising volume from such a small package.
The battery capacity has been more than doubled, now offering enough battery life for several days of continuous use on the range. The battery readout system has been upgrade too, and shows a true and accurate battery level, based on real voltage measurements, and not a usage calculation.
String memory has been added in the SHOTMAXX-2. You can now scroll back and review 9 strings of 99 shots each which are stored in the device's memory.
Addition beep level and frequency options give you more control over the sound your timer makes when activated.
The unique shot detection, either by microphone or accelerometer sensors has been improved further, refining the shot-detection algorithms to ensure that every type of range, weapon and distance from shooter are well supported. The SHOTMAXX's extreme sensitivity is retained, allowing the SHOTMAXX-2 to function as the best Airsoft timer on the market as well!
Shoot on a busy range while wearing the SHOTMAXX-2 running in Accelerometer mode, and you will be able to pick up your shots ONLY. Other shots fired close by will not be recorded.
The Spy mode feature is retained, giving the option to activate the Timer off your first-hand motion at the start of a stage, and record all your split times as you shoot through. You can even set delays to compensate for your reaction time to the RO's beep.
There is, though, one feature which has been removed from the SHOTMAXX-2, and that is the Bluetooth capability. We decided not to include it in this model, as it was not a widely-used feature, and freeing up the BT components space allowed additional memory and other improvements.
Display: the black model has a black background and copper/gold digits and the white model has a white background with black digits.
Which display should I choose?
Well, first off, it's a personal preference. Some really like the slick and more modern appearance of the gold characters on black, which mergers nicely into the color of the watch's frame and strap. Both types, of course, offer the exact same features and both are clear and easy to read in bright sunlight. However, if you plan to use it indoors, or in low light condition, you may find the white display offers better contrast and an easier display to read in poor light.
User manual:
Full user manual: Download - English (Shotmaxx 2) / Download - English (Shotmaxx 1)
Quick start manual: Download - English (Shotmaxx 2)
Firmware update software:
PC: Download here.
PC Instructions: Download here.
Mac: Download here.
Mac Instructions: Download here.
Firmware files:
Shotmaxx 2 - no new firmware available. Your unit ships with Firmware 4030 which is the latest version.
For shotmaxx 1 only: Firmware Version 3085 (this will NOT work for Shotmaxx 2 models!)
*Note: the firmware files are compressed (.zip). You will need to unzip the file first to be able to update the firmware.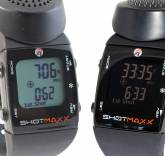 jake
Date Added: Friday 05 April, 2019
On par with accuracy and volume with larger belt clip styles. Haven't used the accel feature yet. Great for IDPA since my vest covers my belt and pockets, and a traditional one is a pain in the butt.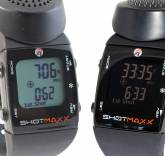 Vitalii
Date Added: Thursday 21 February, 2019
I started to use ShotMaxx-2 shot timer month ago. It's loud, very comfortable and easy to use. You can set different start time, par time. Unfortunately you can set only single par time in comparison to CED7000 pro timer. Also it has good sensitivity. I used it to train my student on the range, -11C, and it worked good. It can hold history up to 9 runs.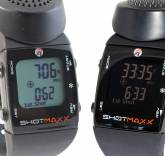 Jim McEwen
Date Added: Sunday 30 December, 2018
Great item, used it for the first time on Friday. A1 product.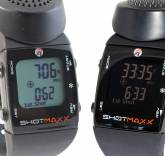 Green Mountain Gunner
Date Added: Wednesday 29 August, 2018
I had some issues at first with getting the sensitivity settings right. I would end up getting a number of false splits. It wasn't too big of an issue. I was able to "add up" the related times to get more likely readings. My last session worked out just great. I use the time for both live and dry fire practice. I found this article (https://www.shootingillustrated.com/articles/2018/4/23/firearm-practice-on-a-budget/) that has what seems to be a decent strategy to improve my shooting and the Shotmaxx-2 is helping me get there. I love the portability of the timer and functions that no other timer has. I haven't used it yet when other shooters are on the range, but I hope to give that a go soon.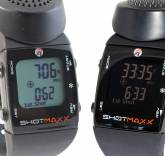 Bud
Date Added: Tuesday 28 August, 2018
Works great if you practice at a range where other shooters are shooting it only picks up my shots. Small and easy to carry.
SHOTMAXX-2 Watch Timer
Double-Alpha Academy BV
Elzenweg 33b, 5144MB, Waalwijk
The Netherlands
Phone: +31 (0)416 660 464
Fax: +31 (0)416 392 040
E-mail: daa(at)doublealpha.biz