Prices shown in USD | All items shipped from PA, USA
Dillon 650 Quick Change kit
Dillon 650 Quick Change kit
Reviews:
(Current Reviews:

6

)
The XL650 Quick Change allows you to leave your dies and powder charge set up and dedicated to a specific cartridge for faster, easier caliber changes. The kit includes a tool head, powder measure and stand.
This greatly reduced the time required to switch calibers and will help keep your ammo more consistent from one reloading session to the next.
Includes:
Toolhead, TH Stand and Powder Measure.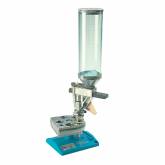 Paul
Date Added: Tuesday 27 June, 2017
As usual, in time delivery. Very good product, makes changing calibers very easy. Some improvement could be made on the support by making place to store not only the shell plate and locater pins on it but also the casefeed body bushing, casefeed arm bushing, the casefeed adapter and the station 1 locator, so when a change is made between calibers every needed item is on the support.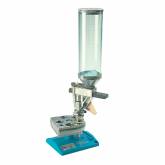 Vincent
Date Added: Monday 17 April, 2017
Works great! I use it to switch between 9x19 and 9x21...... Only thing to keep in mind is that when buying this plus a die-set you will also need to get a powder funnel.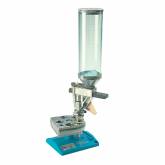 Roel
Date Added: Friday 18 November, 2016
Switching between .38 Special, 9mm and .45 ACP had never been easy like now. This is a very useful add on which I recommend firmly.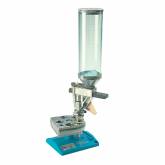 Paul Vande Casteele
Date Added: Sunday 25 September, 2016
Makes the switch between .38 Super and .357 Magnum very easy. I use it in combination with the mini case feeder and with the mini bullet feeder. (luckily I use the same primers.....) It makes reloading complete....easy....satisfying....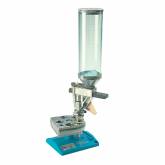 RaymieP NI
Date Added: Tuesday 29 September, 2015
Quick change kit is great, so easy after everything is setup, just slide it into the grove replace the pins attach the powder safety bar, and what ever conversion kit your using an away you go.
Dillon 650 Quick Change kit
Alpha Dynamics USA
2908 Betz Court, Orefield, PA 18069

Phone: (888) 628-3233 or (610) 366-9752
Fax: (610) 366-9680
E-mail: sales@doublealpha.biz