Prices shown in USD | All items shipped from PA, USA
DAA Reloading Scale
DAA Reloading Scale
Reviews:
(Current Reviews:

3

)
The DAA Reloading Scale is a compact-size scale packed full of the latest precision load-bearing technology. This new premium digital precision scale is designed to provide you with the most accurate, consistent information about your powder loads, in an easy to use and easy to calibrate package.
The DAA Reloading Scale offers read-outs in either grams or grains. It has a load capacity of 20 grams (300 grains) and a division (precision) of 0.001 gram or 0.05 grain, far exceeding the precision offered by even more expensive models on the market. It features a stainless steel load platform and a blue colored backlight display.Accessories included: A hard storage and transport case, 2 x 10 gr calibration weights, a powder pan, tweezers, an antivibration mat and user manual.
Covered by a Double-Alpha two year warranty.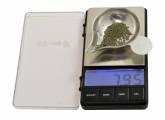 Peter
Date Added: Friday 29 March, 2019
I have used my new DAA scale a half a dozen times now and I am very pleased with it. The setup process works first time every time and it stays in calibration. This plus the display showing measurements to two decimal points has sped up my powder dispenser setup time. In the past using my other digital scale powder set up could take twenty minutes just because my other scale took forever to setup and stabilize. I did initially have problems with the DAA scale 10 g calibration weights - one of them was under weight, but this was quickly corrected when DAA sent me a replacement weight. I like the way it is packaged and the addition of the dampening pad is a good idea. This scale is sold by DAA at a good price and is very good value.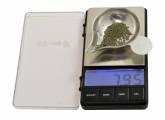 Michael Krug
Date Added: Saturday 29 December, 2018
Diese Waage ist sehr Genau, die Lieferung war sehr schnell. Die gewohnte DAA Qualität!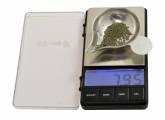 alex
Date Added: Monday 19 March, 2018
tut was sie tun soll, ich bin vollauf zufrieden damit. lieferung war auch top. jederzeit gerne wieder
DAA Reloading Scale
Alpha Dynamics USA
2908 Betz Court, Orefield, PA 18069

Phone: (888) 628-3233 or (610) 366-9752
Fax: (610) 366-9680
E-mail: sales@doublealpha.biz