Prices shown in USD | All items shipped from PA, USA
DAA 11-Coil 2011 Mag Spring
DAA 11-Coil 2011 Mag Spring
Reviews:
(Current Reviews:

6

)
The 11-Coil (125-140mm mags) DAA 2011 magazine springs are made from hi-quality spring wire, and carefully formed and manufactured to maximize reliability, capacity and longevity.
The coils are designed to collapse upon one-another, to allow the spring to compress shorter. The upper coils have a more elevated angle, to prevent "nose-dives" and improve feeding performance.
These springs can be used in all 2011 style magazines, in all calibers.
DAA 11-Coil Springs can be purchased individually or cheaper in packs of 5 or 10 pieces. Select those options from the Attribute box.
* Follower not included and can be purchased separately.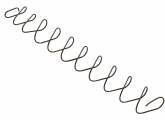 Rudi luts
Date Added: Wednesday 10 April, 2019
Good quality spring fot a good price. Recomende for every 2011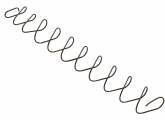 Paul Drakeley
Date Added: Wednesday 11 April, 2018
Excellent product, used them in our National Championships. Faultless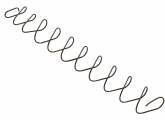 al
Date Added: Thursday 16 February, 2017
Used this for Para 16-40 magazine. It is more sturdy and has stronger tension than a Arredondo spring. I used it with DAA follower which that needed some tuning to work. Initial testing showed no twisting or salt shaker. Only con i see is the price.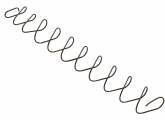 Jürgen
Date Added: Monday 15 February, 2016
Funktioniert einwandfrei in meinen BUL M5 Magazinen.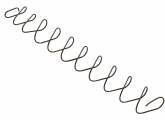 Gonzzo
Date Added: Tuesday 08 December, 2015
Feder von guter Quallität aber leider mit den DAA Follower zu gebrauchen.
DAA 11-Coil 2011 Mag Spring
Alpha Dynamics USA
2908 Betz Court, Orefield, PA 18069

Phone: (888) 628-3233 or (610) 366-9752
Fax: (610) 366-9680
E-mail: sales@doublealpha.biz