Prices shown in USD | All items shipped from PA, USA
Combo: CED M2 Chronograph, Carry Case and Infrared Set
Combo: CED M2 Chronograph, Carry Case and Infrared Set
Reviews:
(Current Reviews:

10

)
Double-Alpha Academy is now offering this great combo deal for an excellent price!

You receive the following items:
1xCED M2 Chronograph
1xCED M2 Infrared Screen Set and,
1xCED M2 Custom Carry Case

CED M2 Chronograph Infrared Screen Set
Geoffrey McBride
Date Added: Tuesday 05 December, 2017
The infrared sky screens ensured that we can use our CED chronograph at all times whereas previously the chronograph could only be used on the rare occasions when we had brilliant sunshine . A great addition to our gun clubs equipment for the use of our members .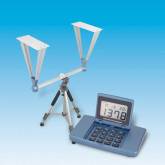 CED M2 Shooting Chronograph
Randall Rich
Date Added: Wednesday 15 February, 2017
I bought this unit five years ago to develop custom handholds for handguns, rifles and long-range tactical rifles. It has worked flawlessly over the years and has really helped in developing the most accurate loads for guns and rifles. I can't imaging anyone who loads their own bullets and is looking for some level of accuracy not owning a chronograph. Very easy to setup and use.

CED M2 Chronograph Infrared Screen Set
Istvan Toth
Date Added: Tuesday 14 June, 2016
Dear DAA, I purchased an Infrared Screen Set to my CED M2 Chronograph. It works properly, I am completely satisfied with it. So far I had some difficulties with measuring bullet velocities in different light circumstances - now all the problems have been gone. Thanks for the proper sending and the correct business. Best regards, Istvan Toth from Hungary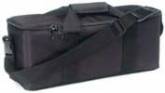 Custom Chronograph Carry Case
Francis
Date Added: Tuesday 11 August, 2015
If you purchase the CED chrono, buying this bag is the good option. Good quality and the CED fits perfectly inside.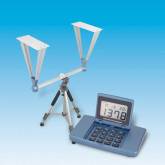 CED M2 Shooting Chronograph
Francis
Date Added: Tuesday 11 August, 2015
Very good product, no surprise : when you buy the best the quality is here.
Combo: CED M2 Chronograph, Carry Case and Infrared Set
Alpha Dynamics USA
2908 Betz Court, Orefield, PA 18069

Phone: (888) 628-3233 or (610) 366-9752
Fax: (610) 366-9680
E-mail: sales@doublealpha.biz