Prices shown in USD | All items shipped from PA, USA
CED M2 Shooting Chronograph
CED M2 Shooting Chronograph
Reviews:
(Current Reviews:

4

)
The CED M2 Shooting Chronograph has been the OFFICIAL CHRONOGRAPH for USPSA & IPSC Championships for the past 20 years. Rely on the best, the champions do!
The CED M2 Shooting Chronograph is an evolution of the previous Millennium model.

Equipped with smarter technology, the CED M2 Shooting Chronograph is twice faster than its predecessor incorporating a micro controller that runs at 48Mhz expanding the operation range from 50 fps to 7,000 fps. . Memory storage has been expanded 500% from 220 velocities to above 1,000 stored velocities. Stored string size can range from a single velocity up to 500 velocities and up to 500 different strings.
New architecture, components and chipset now allows to read velocities at much lower light levels which means that your M2 Unit can operate throughout the entire day without sacrificing accuracy and reliability.

A new keypad has been designed in calculator-style layout. In fact, we have added a built-in calculator as well. Further, the CED M2 now includes a "Hi-Average" function which provides "one touch" calculation of the average of the three highest velocities in a string. This new function is ideal for calculating Power Factor at USPSA/IPSC & IDPA matches. With the new built-in calculator, the results are easy and fast! In addition, the CED M2 Chronograph adds even more new features like Single function string removal, 2 ft. mounting bracket for ALL uses, the ability to recall specific strings from memory or to remove specific strings from memory, and a new USB interface. Now it is easier than ever to connect your chronograph to your PC and download your saved data into the newly designed and updated CED Data Collector software program.

Features including:
• Sleek, lightweight, and compact design
• Faster performance
• Over 1000 shot capacity with up to 500 string permanent memory
• Records velocities from 50 fps to 7,000 fps
• High, Low, Average, & Hi-Average velocity readings
• Extreme Spread & Standard Deviation
• Edit & Omit functions
• Built-in Calculator
• IPSC / IDPA Power Factor computation Function
• New Data Collector Software program included
• Meter or feet recording
• 10X Mode – records slower velocities in decimeters
• Voice Chip technology – Results can be heard as well as seen
• On / Off control, with no-memory loss "Auto-Shut Down" mode
• PC Downloads - USB interface for fast, software downloads of stored data
• New Data Collector Software program included
• Low battery warning indicator
• Back-up battery storage
• 9-Volt battery operation (not included)
• Operating Temperature range (0c to +50c)

The largest custom LCD display in the industry providing all relative information at a single glance.

1. Full function custom display
2. Current Velocity
3. No. of shots recorded in string
4. Screen setting distance in feet or meter measurement
5. Low Battery Warning
6. Current function in use
7. Error warning indicator

Custom Key pad - No toggling required with "easy to read" format and moisture resistant display.
• One piece rubber key pad display
• Easy to read function format

Dual Lens Skyscreen Sensors, Diffuser Screens, and 2 ft. foldable (tripod threaded) Mounting Bracket included!
• Heavy duty 5 inch wide Screens
• Large shooting area
• Custom dual lens design with built-in pressure plate adjustment
• 20 ft. Shielded cable

Downloads
Click here for user instructions for this and other products.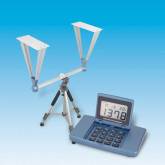 Randall Rich
Date Added: Wednesday 15 February, 2017
I bought this unit five years ago to develop custom handholds for handguns, rifles and long-range tactical rifles. It has worked flawlessly over the years and has really helped in developing the most accurate loads for guns and rifles. I can't imaging anyone who loads their own bullets and is looking for some level of accuracy not owning a chronograph. Very easy to setup and use.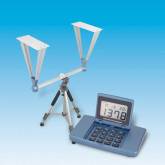 Francis
Date Added: Tuesday 11 August, 2015
Very good product, no surprise : when you buy the best the quality is here.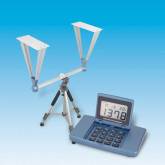 Stefano Bovolenta
Date Added: Saturday 23 October, 2010
Optimal Service. Optimal Product. Very best time shipment, only too mach expensive.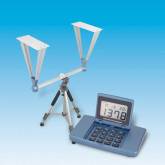 Bruno.Fr
Date Added: Sunday 27 June, 2010
Nothing to say except it works perfectly, even in the shadow, without the infrared devided added. The computer link via USB allows you to keep your results and stats safely. The M2 replaces is CED brother with great new features for almost the same price. Good product ;-)
CED M2 Shooting Chronograph
Alpha Dynamics USA
2908 Betz Court, Orefield, PA 18069

Phone: (888) 628-3233 or (610) 366-9752
Fax: (610) 366-9680
E-mail: sales@doublealpha.biz
CED M2 Chronograph
Q: Why do I keep getting an E1 or E0 reading?
A: The E1 error code is an indication that the rear or stop sensor did not register, either the sensor is bad or is not getting the proper amount of light. In the case of E0, it refers to the start (front) sensor. If using the standard sky screens, it is mandatory that both sensors are getting an equal balanced amount of sunlight. If you determine that the chronograph has the proper amount of sunlight, you can...
Also available in Combo(s)