Prices shown in USD | All items shipped from PA, USA
CED/DAA Knee Pads
CED/DAA Knee Pads
Reviews:
(Current Reviews:

17

)
The 2018 CED/DAA knee pads are contoured into a streamline design featuring EVA and shock absorption materials. Constructed of 1680D polyester fabric on the front panel of the knee pad, with a flexible yet rugged PVC (faux leather) cover pad for additional protection from sharp stones and brass. Quick release and fully adjustable elastic straps are designed to easily connect and disconnect, giving the user fast attachment over the pants when needed for a course of fire.
These knee pads are designed by shooters, for shooters. Designed to give you durable, sufficient protection even when sliding to your knees from a full run. Without being too heavy, too bulky or cumbersome. They will offer you the protection you need when going to those low ports, without interfering with your movement through the rest of the stage.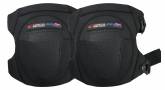 Bart
Date Added: Saturday 04 August, 2018
Exactly as needed for shooting. Thick enough, no hard plastic cover and easy to remove when not needed. It's what I was looking for.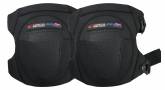 michele
Date Added: Wednesday 14 January, 2015
OTTIME GINOCCHIERE : LE CONSIGLIO A TUTTI GLI APPASSIONATI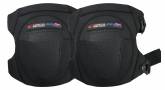 Graeme Cooper
Date Added: Thursday 20 November, 2014
Great piece of kit. Often knee pads are either too stiff or too bulky and are difficult to wear and move around the range. These are flexible and low profile but still offer a high degree of protection.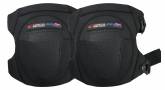 Claude Coupet
Date Added: Thursday 12 June, 2014
Un excellent produit pour l'IPSC car léger et néanmoins robuste sans pour autant ressembler à un Robocop des forces de l'ordre. Rapport qualité/prix excellent.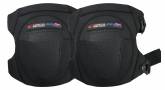 Stéphane
Date Added: Monday 02 June, 2014
Very great product, one of the best for IPSC, we have here at Tenerife a very inconfortable ground and this product help me a lot, confortable, strong and easy tu put
CED/DAA Knee Pads
Alpha Dynamics USA
2908 Betz Court, Orefield, PA 18069

Phone: (888) 628-3233 or (610) 366-9752
Fax: (610) 366-9680
E-mail: sales@doublealpha.biz
Also available in Combo(s)