Prices shown in USD | All items shipped from PA, USA
Alpha-X / Racer-X Extended Ball-Joint Rod
Alpha-X / Racer-X Extended Ball-Joint Rod
Reviews:
(Current Reviews:

7

)
The Alpha-X / Racer-X Extended Ball Joint Rod is a custom-made solution for those shooters who feel the Alpha-X / Racer-X Holster positions the gun a little too close to their body or belt.
Every person has a different build and their own preference to how their gun is angled and worn at their side. This accessory has been developed to allow more freedom and adjustability for those who feel they need the extra distance.
The Alpha-X / Racer-X Extended Ball Joint Rod adds 8mm of length to the neck of the ball joint, allowing more distance between the holster body and hanger.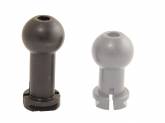 Cliff Pinsent
Date Added: Sunday 27 January, 2019
Perfect! It helps a lot with my draw and getting a good grip.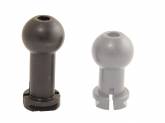 Steve Nelson
Date Added: Thursday 17 January, 2019
The extended ball release is way better than the one that came with the rig. I really feel after spending so much this should have been included in the order with all the mags, belt, holster, and tools.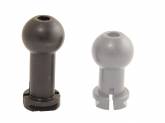 Gale Breitkreutz
Date Added: Thursday 18 October, 2018
This solved a problem I've had for a while, not enough room for the slide racker that I preferred. Great idea (with the new rule package from USPSA)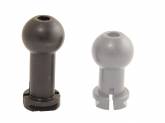 Jim Duncan
Date Added: Wednesday 04 April, 2018
Not necessarily a required item but the extra space between my body and the holster allows me to be a little more consistent with my draw as I'm not fighting my body fat!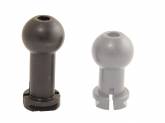 Graeme Cooper
Date Added: Thursday 08 March, 2018
This adds just that little extra space to make the holster even better - a great idea
Alpha-X / Racer-X Extended Ball-Joint Rod
Alpha Dynamics USA
2908 Betz Court, Orefield, PA 18069

Phone: (888) 628-3233 or (610) 366-9752
Fax: (610) 366-9680
E-mail: sales@doublealpha.biz