Prices shown in USD | All items shipped from PA, USA
Dillon Aluminum Roller Handle
Dillon Aluminum Roller Handle
Reviews:
(Current Reviews:

10

)
Dillon's Aluminum Roller handle is a great upgrade to your 550 or 650 Dillon Press. It provides an entire new "feel" to the reloading cycle and greatly reduces fatigue during a long reloading session.
The altered hand position on the roller prevents wrist fatigue and injury, and makes the entire process feel much more effortless and comfortable for the user. It prevents blisters and pain in the palm of the hand, a common complaint with the ball tip. It is a much recommended accessory for any reloader considering doing large quantities of ammo.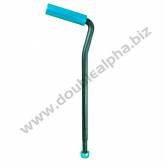 oscarperezleon@gmail.com
Date Added: Tuesday 13 March, 2018
Excelente producto y de buena calidad, simplemente genial, totalmente recomendable.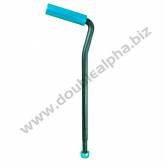 Thomas Egger
Date Added: Thursday 21 September, 2017
I Love that Roller Handle, Its much more comfortable to reload. The Handle is jused on a Dillon 550 and with this thing i could make the capacity of 600 rounds/h in 9mm. Also you don´t need so much force on the primer setting.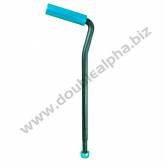 Nivarlet Jean-Jacques
Date Added: Saturday 25 March, 2017
Excellent matériel qui facilite l'utilisation de la presse et livraison très rapide comme à chaque fois. Je remercie DOUBLE ALPHA ACADEMY pour son sérieux et recommande cette société à tous.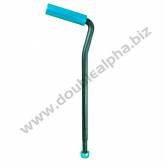 Mauro Porta
Date Added: Sunday 14 February, 2016
L'ho acquistata per ovviare a fastidiosi indolenzimenti del polso e della mano destra quando aziono la leva ripetutamente. Ottima scelta.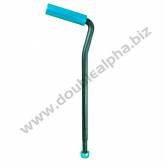 GuyE
Date Added: Friday 30 October, 2015
Having used the original knob handle on my 550 for a couple of years, I can highly recomend this as an upgrade. It completely changes the ergonomics of using the press is a very positive way.
Dillon Aluminum Roller Handle
Alpha Dynamics USA
2908 Betz Court, Orefield, PA 18069

Phone: (888) 628-3233 or (610) 366-9752
Fax: (610) 366-9680
E-mail: sales@doublealpha.biz