Prices shown in USD | All items shipped from PA, USA
3GM-2 More Techniques of the Grand Masters DVD
3GM-2 More Techniques of the Grand Masters DVD
Reviews:
(Current Reviews:

5

)
3GM2 brings you more of the experience and know-how of three of the top Grand Masters in the sport today: Max Michel, Saul Kirsch, and Angus Hobdell. They are back in this sequel, to teach you the more advanced technical skills, including target transitions, kneeling and prone positions, shooting around barricades, strong and weak hand shooting, shooting on the move and shooting swingers.

The goal of this production is to highlight the differences between the techniques used by these champions. Each was filmed separately, in different locations. Watch, learn, and choose which technique works best for you. For added interest, Max coaches with a Limited gun, Saul uses his Open STI, and Angus displays his skills with his Production CZ.

Max Michel has been an IPSC shooter for 16 years. He started young, and was a GM at the record setting age of just 15! Max was crowned USPSA Open Nationals Champion in 2004, 2005 and 2007, winner of the 2005 and 2007 Steel Challenge, and winner of over 25 USPSA Area championships. Max is an accomplished instructor and coaches shooters across the USA.

Saul Kirsch began his shooting career more than 20 years ago as an Olympic rifle shooter. He has been competing and winning in IPSC for the past 10 years. His achievements include 4 times winner of the European Steel Challenge, winner of over 50 Level III matches, and top 5 ranking at the World Shoot. Saul is a sought-after instructor and author of several books on the sport.

Angus Hobdell is a veteran of the sport, and a top International contender with over 20 years experience. His shooting resume includes the European Champion title, 4 times American Handgunner World Shoot-Off champion, 3rd place at the last World Shoot, and winner of numerous USPSA Area championships. Angus is Captain of Team CZ USA.

3GM2 is a multi lingual DVD - with a complete audio track in English, German and Italian! 3GM2 is a dual layer disc production, running 3.5 hours.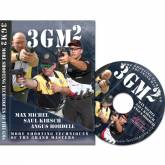 Nicola
Date Added: Sunday 03 January, 2016
OK! Super OK! Bellissimo!Indispensabile per ogni atleta. Nicola.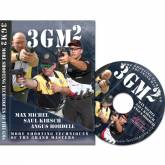 Patrick Odelin
Date Added: Tuesday 05 June, 2012
Very instructive Thank's a lot Now I'm waiting pour a "strategy" course Thank in advance Patrick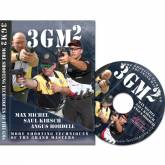 Dirk Forbriger
Date Added: Friday 07 October, 2011
Eine gelungene Fortsetzung von 3GM. Gut erklärte fortgeschrittene IPSC-Techniken von 3 Großmeistern. Jeder kann für sich das Passende heraussuchen. Ihr solltet euch mal die Master-Class-Series anschauen, als Training-DVDs unschlagbar gut. Habe mir dann die 3GM-Serie dazu gekauft und nichts davon bereut. Viel Spaß damit!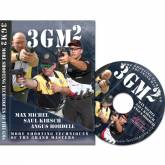 antonio
Date Added: Friday 12 March, 2010
I found professionalism, speed and courtesy. thanks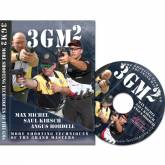 francesco bertolin
Date Added: Wednesday 04 November, 2009
Hi, I got the DVD 3GM-2 and I really enjoied it! I started watching one episode each time and training only on that technique. I think it's very useful to see different shooters teaching the same technique, you can try the different ones and choose the best for you. I found only two or three little errors on the translation from english to italian, but if you look with attention you can not misunderstand. I'll surely tell to my friends to buy the DVD. Thank you Francesco Bertolin
3GM-2 More Techniques of the Grand Masters DVD
Alpha Dynamics USA
2908 Betz Court, Orefield, PA 18069

Phone: (888) 628-3233 or (610) 366-9752
Fax: (610) 366-9680
E-mail: sales@doublealpha.biz