Description
Double-Alpha Academy is now offering this great combo deal for an excellent price!

You receive the following items:
1xCED M2 Chronograph
1xCED M2 Infrared Screen Set and,
1xCED M2 Custom Carry Case
Customer Reviews
Displaying 1-5 of 5 reviews
Displaying 1-5 of 5 reviews
Displaying 1-5 of 5 reviews
Displaying 1-5 of 5 reviews
Truls Lindskog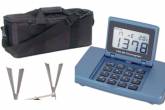 Combo: CED M2 Chronograph, Carry Case and Infrared Set
Date Added: Sunday 29 June, 2014
Extremely happy with the product. Easy to use, and solid repeatable results with everything tried so far. Big plus that spare parts can be easily purchased if (when) they get shot to pieces. Would definitely recommend.
Robert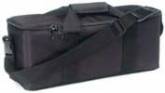 Custom Chronograph Carry Case
Date Added: Thursday 10 April, 2014
Good quality, perfect for transport crono to gallery.
Jostein Berntsen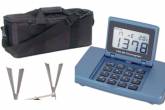 Combo: CED M2 Chronograph, Carry Case and Infrared Set
Date Added: Friday 24 February, 2012
The best, simple... Unless you want to buy industrial products that would coast hell of a lot more! Had a Shooting Chrony, but indoor would not read well even wit infrared sensor, CED had NO problem. Easy to set up. 3 minutes first time and your on. Highly recomended.
Stefano Bovolenta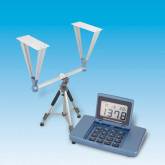 CED M2 Chronograph
Date Added: Saturday 23 October, 2010
Optimal Service. Optimal Product. Very best time shipment, only too mach expensive.
Bruno.Fr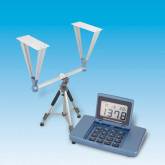 CED M2 Chronograph
Date Added: Sunday 27 June, 2010
Nothing to say except it works perfectly, even in the shadow, without the infrared devided added. The computer link via USB allows you to keep your results and stats safely. The M2 replaces is CED brother with great new features for almost the same price. Good product ;-)
Displaying 1-5 of 5 reviews
Displaying 1-5 of 5 reviews
Displaying 1-5 of 5 reviews
Displaying 1-5 of 5 reviews
Related Products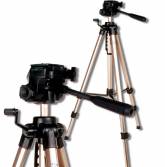 Ask about this item
Combo: CED M2 Chronograph, Carry Case and Infrared Set
Double-Alpha Academy BV
Elzenweg 33b, 5144MB, Waalwijk
The Netherlands
Phone: +31 (0)416 660 464
Fax: +31 (0)416 392 040
E-mail: daa(at)doublealpha.biz
You may also be interested in: