Prices shown in USD | All items shipped from PA, USA
Dillon XL 650 Case Feeder
Dillon XL 650 Case Feeder
Reviews:
(Current Reviews:

9

)
When ordered in North America, this product will ship in a 110v configuration. When ordered Internationally – the 220v model will be sent.
The electric case feeder is a "must have" item for those planning serious loading on their XL650. With it, you simply dump in a bunch of brass and turn it on. It automatically orientates the brass and drops it down the tube, mouth-side up. It shuts off automatically when the feed tube is full, and activates again when needed. It is included in the 1050, and available as an option for the XL650. Supplied here in the 220v European version.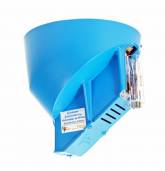 Dillon XL 650 Case Feeder - Without Plate
Nicolas
Date Added: Monday 22 May, 2017
Achetez directement votre distributeur de douilles avec la machine, c'est indispensable et ça coute moins cher que d'acheter la machine nue et de rajouter ensuite le distributeur. En plus ça fonctionne parfaitement, aucune douille (ou étui) a l'envers après plus de 2000 rechargements.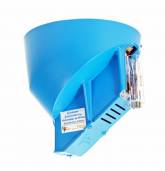 Dillon XL 650 Case Feeder - Without Plate
Vincent
Date Added: Monday 17 April, 2017
Excelent....do not even think of buying a 650 without one of these!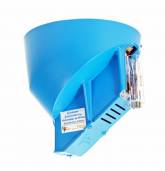 Dillon XL 650 Case Feeder - Without Plate
Klaus
Date Added: Sunday 26 February, 2017
Top Maschine. Es ist meine 2. Dillonhülsenzuführung. Präzise, zuverlässig einfach gut.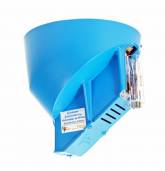 Dillon XL 650 Case Feeder - Without Plate
Philippe
Date Added: Friday 13 January, 2017
I had to adjust the size of the aperture by which the cases fall into the feeding tube, but now it works perfectly. So far I have used it with .222 Remington cases only.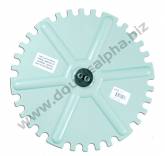 Dillon Case Feeder Plate
Mathias Eriksson
Date Added: Wednesday 06 April, 2016
Bought this for 9mm. Works as expected :) Quality product from Dillon.
Dillon XL 650 Case Feeder
Alpha Dynamics USA
2908 Betz Court, Orefield, PA 18069

Phone: (888) 628-3233 or (610) 366-9752
Fax: (610) 366-9680
E-mail: sales@doublealpha.biz