Prices shown in USD | All items shipped from PA, USA
DAA Dust Cover
DAA Dust Cover
Reviews:
(Current Reviews:

10

)
The DAA Dust Cover is made of durable long-lasting polyester 600D and features a slick "no-snag" lining to ensure easy-on-easy-off usage.

The double layer material and thin padding offer good protection to your valuable firearm without becoming too bulky or taking up too much space in your range bag. The material flaps beneath the sturdy zipper ensure that neither dust nor rain get onto your gun.

Each pistol cover includes a handy transparent ID pocket for placing a business card or competitor's badge to ensure that you and your dust cover can be reunited if separated on the range.


Available for right-hand shooters only. Available in two sizes: Standard (for Standard and Production guns) and Open (for all scoped guns).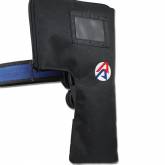 Gary Hybridge
Date Added: Saturday 30 December, 2017
Looks real good, fits my open gun and protects it from the elements.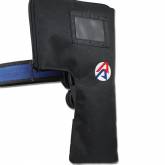 Matthieu
Date Added: Friday 18 March, 2016
The good product for my STI open. Easy to use and effeciency.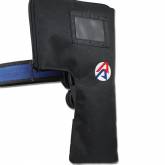 Joel M
Date Added: Wednesday 08 July, 2015
Just returned from the Area 1 shoot, the Dust Cover helped keep all the dust out of my pistol, easy to put on and take off. JM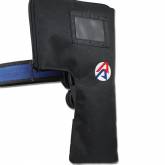 Mike Messiter
Date Added: Sunday 11 May, 2014
Seems well made, covers my Pardini GT-6, which is big but not fitted with optical sights and is easy to use but perhaps not quite so easy to put on and off as the "neoprene banana" style. Another use I put it to is when I don't want to leave it unattended but need to move where I can be seen by Joe Public without upsetting the hoplophobes.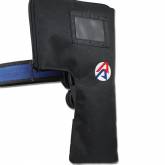 Stephen
Date Added: Tuesday 11 March, 2014
Saw loads of folk with these at European Handgun Championships in Portugal last year and really wished I'd had one for my gun in all that dust. Now I do! But at home in Northern Ireland it is more often used to keep rain off the gun...
DAA Dust Cover
Alpha Dynamics USA
2908 Betz Court, Orefield, PA 18069

Phone: (888) 628-3233 or (610) 366-9752
Fax: (610) 366-9680
E-mail: sales@doublealpha.biz