Prices shown in USD | All items shipped from PA, USA
CED7000/7000PRO Rotating Belt Clip
CED7000/7000PRO Rotating Belt Clip
Reviews:
(Current Reviews:

14

)
The custom belt clip incorporates a hinge system that allows the timer to be rotated upwards for comfortable viewing of the LCD display, and to be laid flat against the body when shooting or timing other shooters.

The belt clip is designed to be used with broad competition style belts.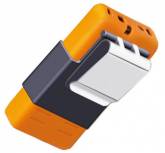 Ray Roberts
Date Added: Monday 25 February, 2019
The rotating belt clip is the ideal solution for solo timed training exercises. It keeps the timer secure, protected, and at hand. It's a great solution to keeping the timer with the shooter, yet out of the way of gun and magazine manuplations.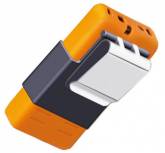 Jim Winchester
Date Added: Friday 28 December, 2018
Found a way to use the clip effectively for dry firing..but it involves placing the timer into the holder 'backwards' so that when the clip is attached to your belt the timer face is still visible, making it easy to view the display screen and utilize the (small !!) buttons.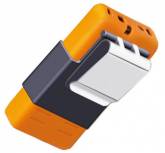 Murray Thompson
Date Added: Wednesday 07 November, 2018
Works good with a silicone skin. I run this without a belt or with a belt.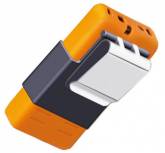 Ron Holland
Date Added: Saturday 13 October, 2018
I've been doing this for a long time and I like the CED7000 timer better than any other. If you use it in matches only, you don't need a belt clip. But it is necessary if you use your timer for your personal practice sessions. (I don't like anything strapped to my arm.) The belt clip is heavy duty, holds the timer securely, and makes it easy to access the timer. I highly recommend the set!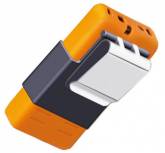 Harry Scatton
Date Added: Wednesday 10 October, 2018
This clip works best with a heavy gun belt. It also works best with one of the silicone skins that you can buy as an option. It does hold my timer securely, even when I do 'run & gun' practices.
CED7000/7000PRO Rotating Belt Clip
Alpha Dynamics USA
2908 Betz Court, Orefield, PA 18069

Phone: (888) 628-3233 or (610) 366-9752
Fax: (610) 366-9680
E-mail: sales@doublealpha.biz