Combo: Bilsom and DAA Optics Model Lima
Combo: Bilsom and DAA Optics Model Lima
Reviews:
(Current Reviews:

21

)
Save over 10% with this great Combo offer!

What is included?
1x Bilsom Ear Defenders
1x DAA Optics Model Lima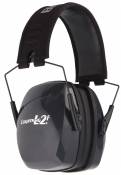 BILSOM Leightning L2F Ear Defenders
Pedrum Sodouri
Date Added: Sunday 17 September, 2017
Very comfortable and compact hearing protection. Provides necessary noise reduction to prevent hearing loss.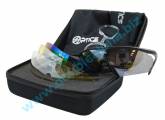 DAA Optics Model Lima
JUAN
Date Added: Saturday 08 July, 2017
BUENAS GAFAS DE TIRO, CALIDAD PRECIO LO MEJOR, CON DIFERENTES CRISTALES.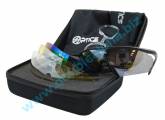 DAA Optics Model Lima
Matt
Date Added: Thursday 01 September, 2016
Now I realize this not t a top end model. However, I expected more. I was happy when it showed up and it seemed like a real value. Now I would still believe that if the lenses did not scratch so easy. Just barely touches the rocks at the range and bam big scratch. All my lenses now hav a scratch or two. I expected more quality from double alpha.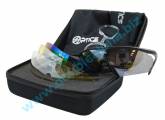 DAA Optics Model Lima
Walter
Date Added: Monday 04 July, 2016
Good low-cost solution, very good build, good lenses, medium quality frame, good comfort. I use them for 6 hours without problem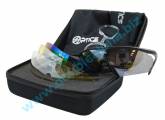 DAA Optics Model Lima
Joel
Date Added: Wednesday 23 December, 2015
Very good buy, i used the inner glassholder for my glasses. They fit very well, the case is also very sturdy and high quality.
Combo: Bilsom and DAA Optics Model Lima
Double-Alpha Academy BV
Elzenweg 33b, 5144MB, Waalwijk
The Netherlands
Phone: +31 (0)416 660 464
Fax: +31 (0)416 392 040
E-mail: daa(at)doublealpha.biz