Combo: 650 Machine Bundle 2
Combo: 650 Machine Bundle 2
Reviews:
(Current Reviews:

48

)
Save over 50Euro with this great Dillon 650 reloading machine, 650 Cover, Dies in Caliber choice, Powder Check System, Low Powder Sensor and 650 Maintenance Kit & Spare parts.
Please note:
The XL650 machine shown here has accessories on it not delivered as standard!
View the product page of the XL650 before ordering this combo to see what is and what is not included.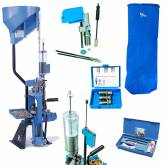 Combo: 650 Machine Bundle 2
Henry Chornelis
Date Added: Tuesday 11 December, 2018
Perfecte machine de XL650 en te gekke bundel met zoveel accessoires erbij voor die prijs. Bedankt DAA.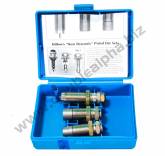 Dillon Carbide Pistol Die Set
ivan noel vogl
Date Added: Thursday 08 March, 2018
A big improvement on the older dies from Dillon. Very satisfied. Might replace the 45,40 and 357 sets too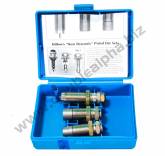 Dillon Carbide Pistol Die Set
Claus Jespersen
Date Added: Saturday 09 December, 2017
The Dillon die set works very well. I do find, however, that the factory crimp die from Lee is easier to adjust. I think this only applies to crimp dies for ACP-cartridges such as the 9 mm and not to crimp dies for revolver cartridges.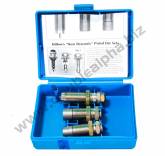 Dillon Carbide Pistol Die Set
Rodevaldo Guemra
Date Added: Thursday 23 November, 2017
Bom dia ! Gostaria de expressar o ótimo trabalho e atendimento que ADD tem feito , sem contar que os produtos são de primeira qualidade ! Mais o mais importante é o atendimento que a equipe ADD tem prestado muito bom mesmo !!!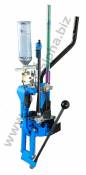 Dillon XL650 without case feeder
Kari Jääski
Date Added: Sunday 19 November, 2017
Wondered for a while should I take 550 or 650. Ended up with the 650 and have been more than happy.
Combo: 650 Machine Bundle 2
Double-Alpha Academy BV
Elzenweg 33b, 5144MB, Waalwijk
The Netherlands
Phone: +31 (0)416 660 464
Fax: +31 (0)416 392 040
E-mail: daa(at)doublealpha.biz