Rudy Project RYDON Shooting/Hunting Set
Reviews:
(Current Reviews:

6

)
A customized set of RYDON glasses, specially configured for sport shooters and hunters.

This quality set includes the following features:

RYDON Matte Black frame, black end tips, assembled with Racing Red lenses.
4 extra interchangeable lenses included: Transparent, Yellow, Action Brown, and Laser Copper (total 5 lenses).
The set includes a soft microfiber lens cleaning cloth and a customized case, which includes ten compartments for all additional lenses supplied.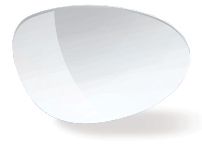 Transparent: Transmits 92% of the light. Designed for protection of the eyes when needed, without reducing light.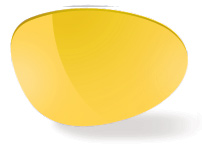 Yellow: Transmits 87% of the light, enhances contrast and depth. They are ideal for early morning light, sunsets or rainy days.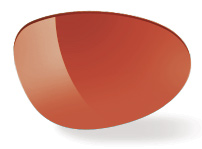 Action Brown: Transmits 22% of the light. High contrast lenses built around chromatic partitioning, they enhance color contrast and cut glare from all angles, maximizing visual clarity.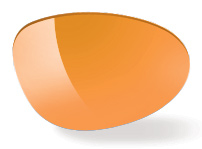 Laser Copper: Transmits 11-22% of the light. Engineered for sunny days and bright conditions, the laser lenses provide 400uv protection and include a chrome mirror layer.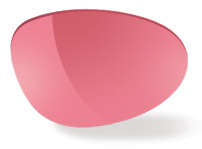 Racing Red: Transmits 28% of the light. High optical quality lenses in HD Polycarbonate, treated with mult- layered coating to enhance visual depth and eliminate eye fatigue.
Konstantin Dimitrov
Date Added: Tuesday 10 May, 2016
Excellent product. Extremely well engineered, comfortable and functional. Highly recommended !
Staro
Date Added: Saturday 07 May, 2016
light weight, very functional glasses. adjustable nose pad and body makes glasses nicely fit. Good for someone doesn't fit for Oakley glasses, like myself.
staro
Date Added: Wednesday 09 December, 2015
Light weight frame and five sets of different color lenses. Still very low price. Stands out among Oakley users.
Alain Rousseau
Date Added: Sunday 02 June, 2013
High quality glasses. I use them as regular sun glasses also, not just shooting. Very well made.
Clint Ellish
Date Added: Tuesday 07 August, 2012
Wow, this set is worth every cent. I have used a few differnt makes of eye protection but nothing comes close! Clint, South Africa.
Rudy Project RYDON Shooting/Hunting Set
Double-Alpha Academy BV
Elzenweg 33b, 5144MB, Waalwijk
The Netherlands
Phone: +31 (0)416 660 464
Fax: +31 (0)416 392 040
E-mail: daa(at)doublealpha.biz
Also available in Combo(s)