Combo: 7x SS Racer Pouches, Racer Holster and Belt
Reviews:
(Current Reviews:

76

)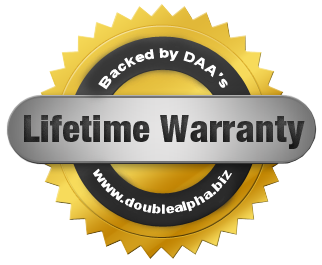 Save over 5% on this fantastic combo offer:

- 7x Single Stack Racer Magazine Pouch
- 1x Racer Holster
- 1x Competition Belt

Please note!
These single stack pouches will work only with 1911 style Single stack magazines which follow the standard external dimensions! (roughly 13.7mm 0.54" wide, and 34.8mm 1.37" from back to front)
It has come to our attention that some manufacturers are shortening the front to back length of their tubes for the 9mm calibers – and these will not work in our single stack pouches!
DAA Magnetic Racer Holster
Tom
Date Added: Thursday 01 December, 2016
I have to say I am really impressed with the holster. Everything fits perfetly, catches the gun easily without looking and secures it in place even if you move around a lot during stage walks. I was impressed how much rigid metal was used and the quality of the plastic parts screams more like high end sound equipment plastic rather than cheap lowend car plastic. Everything down to the screws is shiny and smoth, no sharp edges, nothing. Really really impressed and I hope this will serve me well for quite some time.
DAA Magnetic Racer Holster
James Akers
Date Added: Sunday 13 November, 2016
After receiving the race holster I was amazed at the workman ship that was put into it. Its gives you a fast draw and very quiet smooth release. I love it much more than my CR speed because you are able to move it away from your body for more control on the draw. You will love this holster because its way a head of others in my opinion.
DAA Magnetic Racer Holster
Peter Brickner
Date Added: Tuesday 25 October, 2016
Racer holster was ordered for an N frame revolver. When received the gun could not be pushed down into the lock position. The locking tab was apparently for a K frame revolver. Extensive material was removed to make the holster work properly. DAA replied that some "minor fitting" is normal.
DAA Magnetic Racer Holster
Gale Breitkreutz
Date Added: Thursday 13 October, 2016
The holster works great, I wish it had more cant adjustment. Just saw the new holster on Facebook and wished I could have gotten that one instead as it appears to have addressed my wish for more adjustment.
Double-Alpha Competition Belt
David garcia
Date Added: Sunday 21 August, 2016
I ordered the completion belt. I love it well made. I will another in the future. David Garvia
Combo: 7x SS Racer Pouches, Racer Holster and Belt
Double-Alpha Academy BV
Elzenweg 33b, 5144MB, Waalwijk
The Netherlands
Phone: +31 (0)416 660 464
Fax: +31 (0)416 392 040
E-mail: daa(at)doublealpha.biz